You can crate simple shape at "Add shapes" tab on the"Import Shape" page. The shapes you can create are followings.
Cuboid (by Minimum coordinate and Maximum coordinate)
Polygonal column (by Number of Faces, Circumradius, Center of top and Center of bottom)
This feature allows you to add a shape to use as an analysis area around the shape read from the file.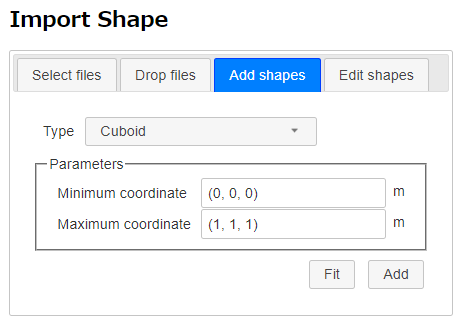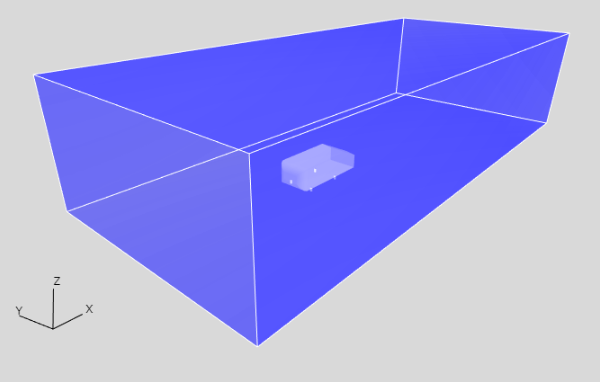 And "Edit Shapes" tab allows you to rotate, scale, and translate the existing shapes. By this feature, it is possible to change length-unit for shapes and shape's direction/position.